Breiter Planet Capital
Breiter Planet Properties is a solar development and investment firm that invests into solar assets for long term ownership. Through the development of strong partnerships and our expertise in the industry, we are collectively focused on decarbonizing our energy grid through the investment into solar projects. In addition to solar assets, Breiter Planet invests into open land, commercial & industrial buildings, and into private equity of complementary businesses.
All of our investments are managed with ESG principles and are focused on creating environmental and economic impacts across the communities we serve. In order to achieve our goals, the rapid deployment of capital is the only way to move quickly towards achieving our mission of 100 GWs of solar assets under ownership.
How We Work
Investments into energy assets and real estate create economic growth in communities, energy independence, and drives an incredible environmental impact across the globe. We know the immense capital needs that solar developers, utilities, and commercial offtakers have when pursuing new renewable energy generation projects. We focus on both financing and acquiring mostly solar assets across the globe with credit stable energy off-takers.
Products for Accredited Investors

About Our Investment Manager: Andrew Breiter-Wu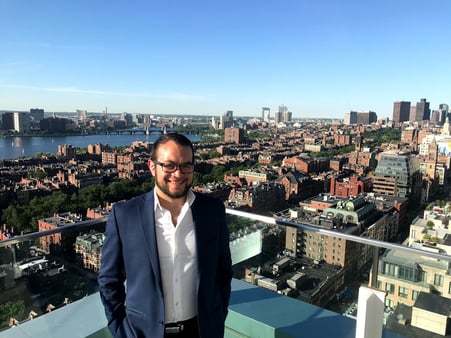 The President & Investment Manager, Founder, and Majority Equity Owner of Breiter Planet Properties



Leads the day-to-day activities of the company and represents Breiter Planet Properties to all investment

partners and clients



Extensive solar development and investment background



Personal Note: In his free time, he enjoys being an outdoor chef of allergen friendly foods